It's no mystery
Quality Copyediting
Makes Good Books Great
Your story, my support
Does the prospect of copyediting give you the shivers?
As if the process of writing a work of mystery fiction isn't scary enough, every author who's treading the shadowy path to publication will eventually come face to face with the specter of copyediting. Terrifying to new authors, nerve-wracking even for experienced ones.
Sometimes, authors imagine an editor driving a stake through the heart of their story or sucking the life out of their dialogue. They may have heard horror stories from writers who handed over their book baby and got it back in tatters. Naturally, they're nervous about exposing their creative jugular to a book butcher.
Be brave, wordsmith. Believe in your story. Trust your copyeditor to be on your side.
Copyediting serves your story.
Any reader can give you a thumbs up or thumbs down. A copyeditor is a reader who sees the strengths in your manuscript and has the expertise to give you objective, constructive advice for improvement where it's needed.
Their experienced eye spots the small things you missed while you were focused on the big picture of your plot. They bring spelling, grammar, punctuation, and formatting up to industry standards. They point out inconsistencies that could confuse the reader. They clear away the cobwebs of wordiness so your writing is able to shine.
By helping you improve the flow of your text, the copyeditor also serves the reader, allowing them to lose themselves in your story. My copyediting goal is to help you publish a mystery people won't be able to put down. A great reader experience leads to positive reviews and recommendations that build your audience and increase sales.
You see? Not so scary after all.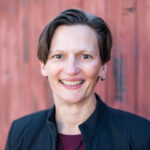 I'm the editor at Varon.com. For over 25 years, I've been helping writers polish their stories for print and web publication. I offer independent authors professional-level copyediting with a personal touch. Through active involvement with professional organizations, I maintain my skills and promote the value of creative work.
Lynn Varon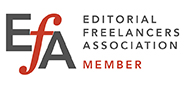 FREQUENTLY ASKED
QUESTIONS
What is copyediting?
Copyediting is the process of fine-tuning the language of your story and checking for consistency throughout your manuscript. It comes after the line editing and beta reading stages, when your story is in its final draft.
I suggest ways to improve the flow of your text and dialogue, make sure the details of settings, characters, and timelines match throughout the manuscript. It's your book—you can accept or reject any of my suggestions.
I apply the rules of The Chicago Manual of Style (CMOS) to spelling, punctuation, capitalization, grammar, and text formatting in a way that serves your writing style. I compile a list of the style choices I've applied for your reference.
What is proofreading?
Proofreading is the last step before publication. I focus on small errors in spelling, punctuation, capitalization, text formatting, spacing, word breaks, etc. A copyeditor's style sheet makes proofreading easier and less expensive.
How much do you charge?
My customized quotes are based on your manuscript's word length, complexity, turnaround time, and other factors. Copyediting starts at 2.5 cents per word. Proofreading starts at 1.5 cents per word.
What Writers Say about Great Editors

"A great experience!"
It takes courage to submit your book baby to an editor for scrutiny. A great editor is a collaborator, giving gentle but solid feedback, explaining their editorial reasoning, and providing a positive experience overall.

"Very encouraging!"
Copyediting isn't all about criticism. A great editor points out the book's strengths as well as areas for improvement, and leaves the writer feeling encouraged about the progress of their work.

"Insightful!"
Editors understand the effective use of language in storytelling. A great editor knows when to apply the rules and when breaking them helps the author achieve their storytelling goal.
Great copyediting
A Cozy Experience, Not a Horror Story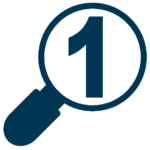 Submit a Sample
Send two chapters (about 2,000 words) for me to review. Having this insight into your story helps me talk intelligently about the services I can provide.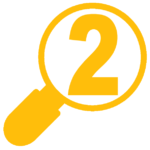 Evaluation
We'll have a conversation about your sample to make sure I understand the story you want to tell and how I can help you meet your goal. You'll get a better idea of how well we would work together.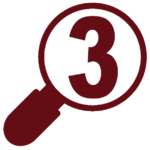 Quote
I provide a quote for the job you would like me to do based on your requirements. We'll talk about your timeline and my availability and whether they coordinate.
COPYEDITING
Focused on the language and consistency of your story and formatting in Chicago style. Performed on a Word document, using Track Changes.
Word choices and text flow
Natural-sounding dialogue
Spelling and capitalization
Punctuation
Internal consistency
Custom style sheet
Chicago style (CMOS)
Per Word (Minimum)
$0.025
PROOFREADING
The final check for typos before printing or submission to a publisher. Performed on a Word document prior to layout or a pdf proof before printing.
Punctuation
Spelling and capitalization
Extra spaces
Bad word breaks
Page numbering
Chapter headings
Chicago style (CMOS)
Per Word (Minimum)
$0.015
WEBSITE DESIGN
An author website is an essential marketing tool. Increase your exposure, build your reader base, and project a professional image.
WordPress platform
Your copy and images
One or more pages
Expandable
Mobile and tablet optimized
Hosting available
Consulting